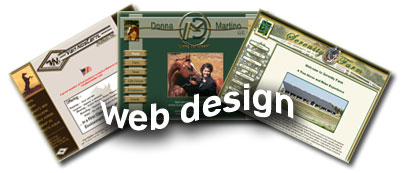 Do you need a new website or a redesign of an existing website?
Do you not have time to maintain your existing website?
Need a logo or other graphic designing?
Don't look any further because I can assist you with your WEB needs!
I offer the following:
Professional-unique websites that will fit in your budget. See my portfolio.
Your site will stand out from others.
Basic HTML/XHTML and CSS which makes your website easy to maintain.
All sites are submitted to the major search engines and optimized for better search results.
Each website design comes with 3 months free maintenance updates (text or photo uploading) and hosting.
WEB HOSTING exclusively to all my clients at an affordable price.
"It is no grace to start all over. It is usually an opportunity."
George Matthew Adams